We recently had the opportunity to work with an affiliate marketing site in the kitchen niche. The site had nice organic traffic, however, it was starting to fizzle out.
So we came up with a game plan and we were actually able to double the traffic in three months. Today, we're gonna dive deep and look at what we did.


Strategy
The first thing that we wanted to do was put out some fresh content and build some fresh links to the site as it had been a couple of months since any active link building was done. Second, there are a few pages that were bouncing in and out of featured snippets or image packs, so we wanted to try to optimize those pages for search engines as well.
Finally, we wanted to improve the user experience so we reduced plugins to increase the site speed.
Content/Links


Since we wanted to push out a bunch of content quickly, we used Ahrefs top pages tool to look at competitors to see what was working well for them. This allowed us to quickly do keyword research and plan out all of the articles and get them written by the writers in a matter of weeks instead of months.
For links, we looked at pages that were ranking for keywords anywhere from the position 6 or 7 to up to 20, where if we could get them into the top five, we knew we would see a nice boost in traffic. We took a comprehensive link building plan where we were using guest posts, blog comments, Quora questions, and answers, as well as link inserts on other blogs.
Optimize Top Pages For Featured Snippet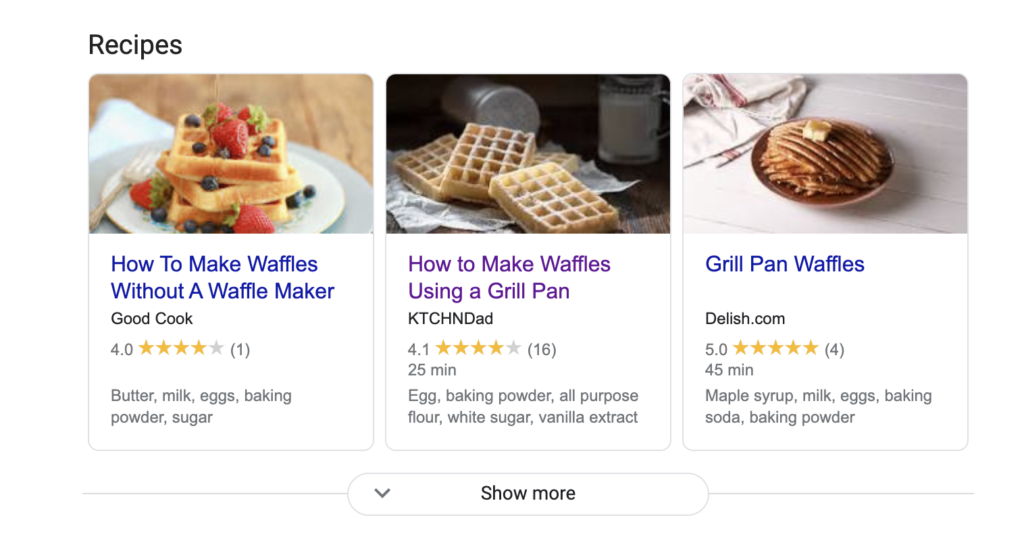 While it isn't super easy to optimize for these as Google has complete control. There are a couple tools out there that will give you some hints.
So we reformatted a couple of pages as well as updated some title tags to try to optimize for some feature snippets and some image packs. We also noticed a couple of errors in the search console, that was preventing a few of the top pages from being included in rich results. After fixing those errors, two of our pages almost instantly jumped into the image pack providing a nice boost in traffic.
Reduced Plugins To Increase Site Speed


User experiences are becoming more of an important ranking factor. So there were several plugins on this site that we no longer needed. We were able to clean those up as well as take care of some of the other main. Page speed factors to bring this side speed from about 30 on mobile and 50 on the desktop to 80 and 95.
Needless to say, this was a huge bump in performance resulting in more time on the site and a lower bounce rate.
Results
As you can see from the chart. The results clearly speak for themselves where the site only got about 16,000 visitors in January and in April ended up with over 33,000.
When working with your website in Google it's definitely a long-term strategy and there's always something that could be done to improve your situation.