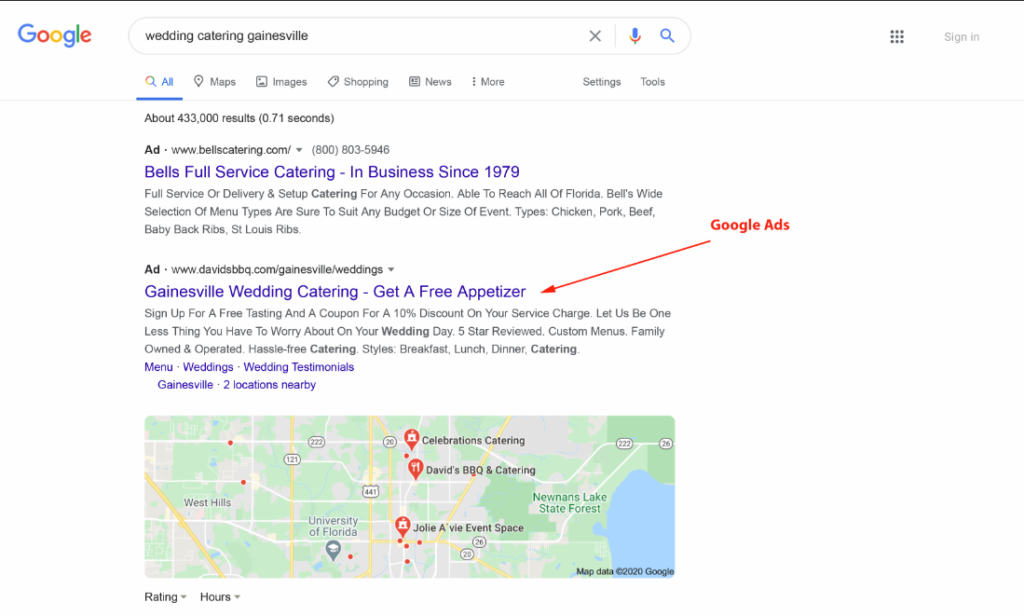 When you combine search engine optimization and a little search engine marketing you can take over the SERPs (search engine results page) for certain keywords. It can take a little bit of time and effort but the end result can be very valuable for targeted keywords that can bring you tons of free leads or paid leads to your business.
Check out this case study on how we took over the SERPs for a restaurant and wedding-related keywords.
Why Weddings?
Why are we targeting weddings for a restaurant? Well, this restaurant does quite a bit of catering and there's nothing more profitable than wedding catering.
Just like with any business, word of mouth referrals is going to be your strongest leads. However, it doesn't hurt to catch people when they're searching on the internet.
Strategy
The website already has some wedding-related content. So the first thing that we did was optimize this for the right keywords.

Since we are optimizing for a local market, we made sure to include Gainesville and Gainesville Florida in all the right title tags and subheadings. We even made sure the images on the site were optimized as well.
The next thing that we did was we added about 10 more articles of wedding-related content that all linked back to the page that was already ranking.
We even built a few links to those pages so that all the link juice flowed through to the main wedding page.
The next thing that we did was a notice that there are third-party review sites with powerful domain ranking. Which most likely would be hard to rank in front of them.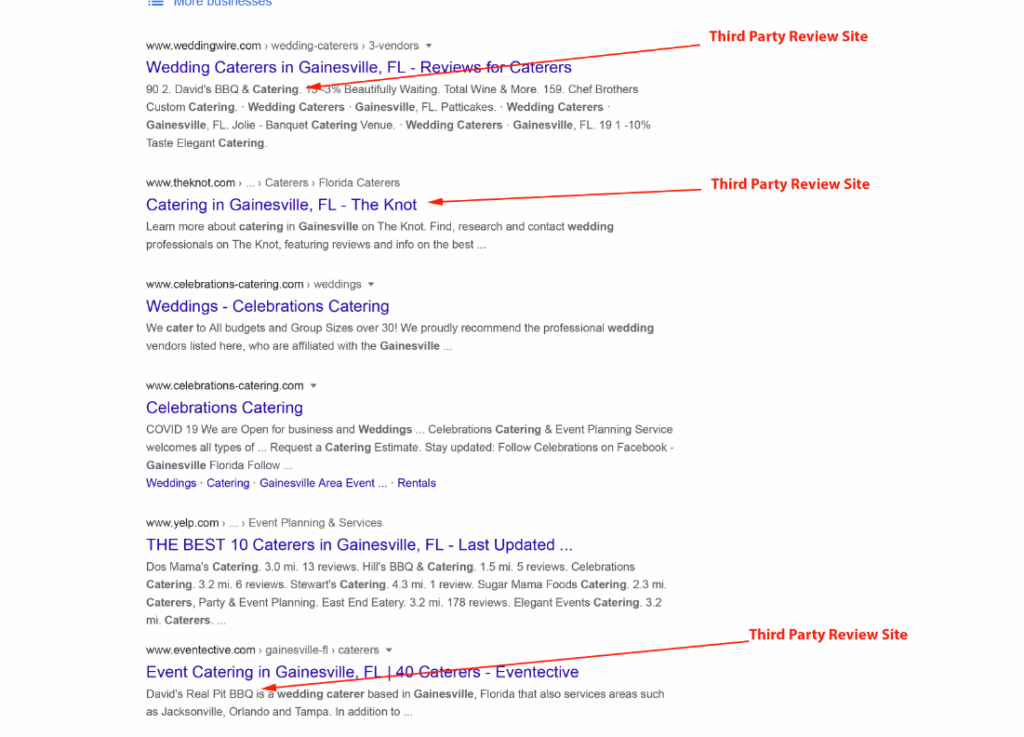 So, we actually reached out and paid for featured listings on those websites. As you can see on this search engine result page not only is our own page ranking, we are also featured in the local map pack and we are on three of the third-party review sites as the first listing. This gives us quite a few opportunities to be clicked on and found.
The ROI for paying for feature listings has already paid for itself for the next five years.
You may have noticed an ad at the top as well. Running ads is a great strategy to complement your SEO. Gives you complete control over the headlines and texts that you're showing to your potential customers.
So, between the ad, our own web page, google my business listing, and the third-party review site, there are six opportunities for customers to click through or call the business.
After about six months of hard work, we've finally dominated this group of keywords.
Results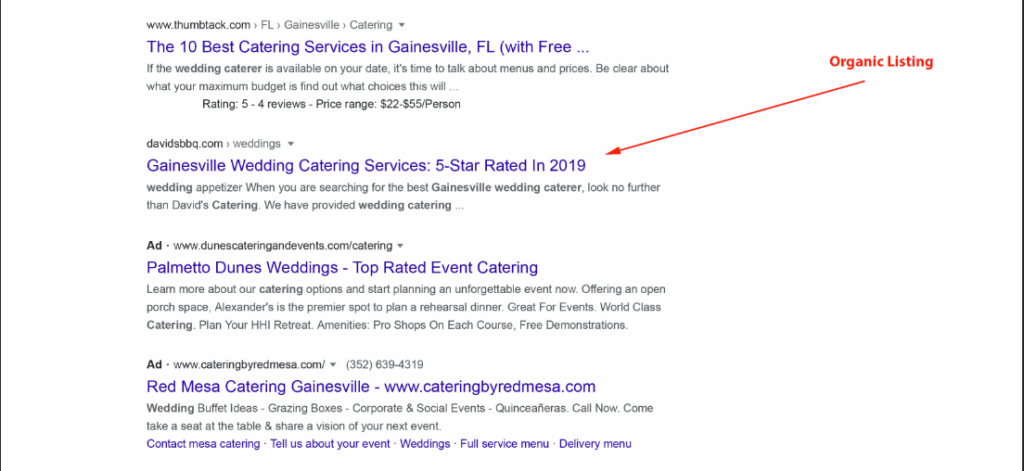 As you can see, we are happy with the real state that we've acquired on this SERP, but the results are a steady flow of leads coming in week after week for new wedding customers to the business. Whether that be a phone call or form fill on the website or a lead through one of the third-party review sites.
This long-term investment has now resulted in a valuable asset that this business can take advantage of over and over again every day.